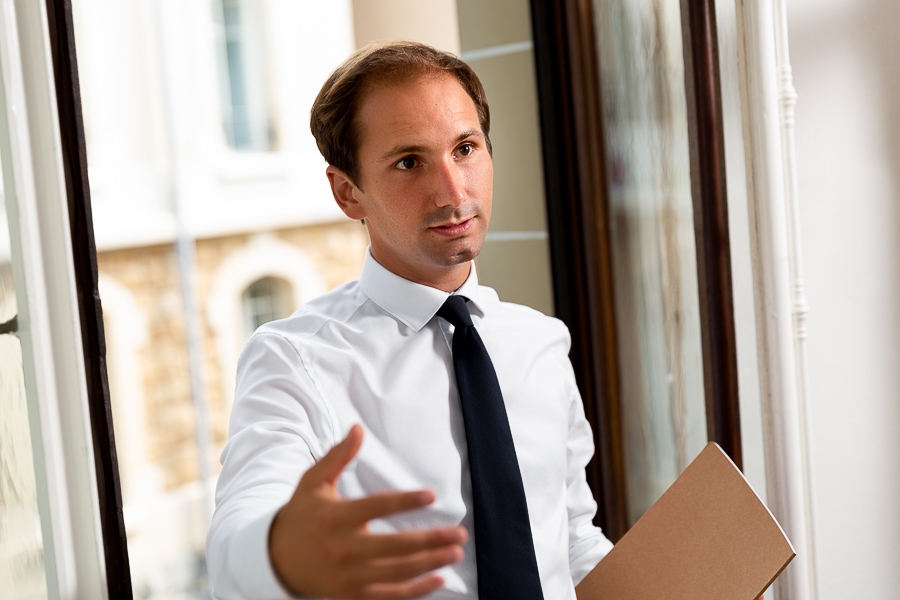 Gaspard Genton is mainly active in public and administrative law, land use planning and construction law, and environmental law. As a trainee lawyer at one of the largest Swiss law firms, he had also the opportunity to acquire significant experience in commercial and corporate law, intellectual property law and international arbitration.
Deeply interested in environmental and energy issues, awarded a scholarship from SEFRI, Gaspard Genton completed his education with a postgraduate Advanced Master's degree in Political and Governance Studies at the College of Europe in Bruges, where he pursued a strong orientation in environmental and energy policies, public policy analysis and better regulation, and was able to specialize in European law, particularly in the field of state aid and network industries law.
In addition, as a Lawyer in civilian service with the Max Havelaar Foundation (Switzerland), Gaspard Genton was able to contribute to the functioning of an international NGO active in the social and environmental fields, at the interface between development cooperation and international trade.
Gaspard Genton holds a Bachelor's degree in law from the University of Lausanne and a Master's degree in law from the University of St. Gallen. In addition to his law studies, Gaspard Genton obtained a Bachelor's degree in Business Administration from the University of St. Gallen, which allows him to understand the financial and management issues facing companies.
Gaspard Genton was admitted to the Bar in Zurich in 2018. He practices in French, English and German.
Main areas of practice

Associate, Kasser Schlosser Attorneys at Law (2019-)

Lawyer in civilian service, International Cooperation Division, Max Havelaar Foundation (Switzerland) (2018)

Trainee, Homburger AG, Zurich (2015-2016)

International Arbitration Trainee, Shearman & Sterling LLP, Paris (2015)

Lawyer in civilian service, Établissement Vaudois d'Accueil des Migrants (2014)

French

English

German

Spanish

College of Europe, Bruges, Advanced Master in Political and Governance Studies - Very good (2019)

Admission to the bar (2018)

University of St. Gallen, B.A. HSG in Business Administration (2018)

University of St. Gallen, M.A. HSG in Law (2015)

University of Lausanne, BLaw -

summa cum laude

(2012)