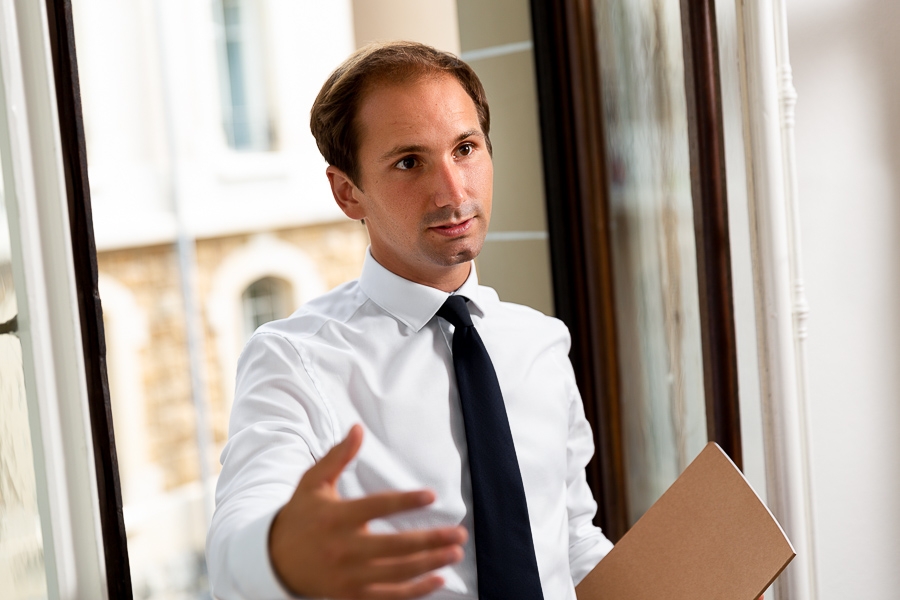 Gaspard Genton is active in public and administrative law, as well as in commercial and corporate law.
He advises and represents public authorities, public and private companies, and individuals, in particular in matters of land use planning, environmental, energy and network industry law, public procurement and concessions, as well as in corporate law and mergers and acquisitions, both in transactional and litigation matters.
Sensitive to environmental issues, Gaspard Genton completed his legal training with an advanced Master's degree in Political and Governance Studies and Public Policy Analysis from the College of Europe in Bruges, with a focus on environmental and energy policy. In parallel to his legal studies, Gaspard Genton also obtained a Bachelor's degree in Business Administration from the University of St. Gallen.
Very committed to fundamental rights, he is regularly active in defending them before administrative and criminal courts, notably the freedom of peaceful assembly and freedom of expression, and acts before the European Court of Human Rights.
Before joining Kasser Schlosser attorneys, Gaspard Genton worked as a trainee lawyer in a major business law firm, and was admitted to the bar, in Zurich, and for fairtrade Max Havelaar.
Main areas of practice

Associate, Kasser Schlosser Attorneys at Law (2019-)

Lawyer in civilian service, International Cooperation Division, Max Havelaar Foundation (Switzerland) (2018)

Trainee, Homburger AG, Zurich (2015-2016)

International Arbitration Trainee, Shearman & Sterling LLP, Paris (2015)

Lawyer in civilian service, Établissement Vaudois d'Accueil des Migrants (2014)

French

English

German

Spanish

College of Europe, Bruges, Advanced Master in Political and Governance Studies - Very good (2019)

Admission to the bar (2018)

University of St. Gallen, B.A. HSG in Business Administration (2018)

University of St. Gallen, M.A. HSG in Law (2015)

University of Lausanne, BLaw -

summa cum laude

(2012)