Line Hasler
Trainee lawyer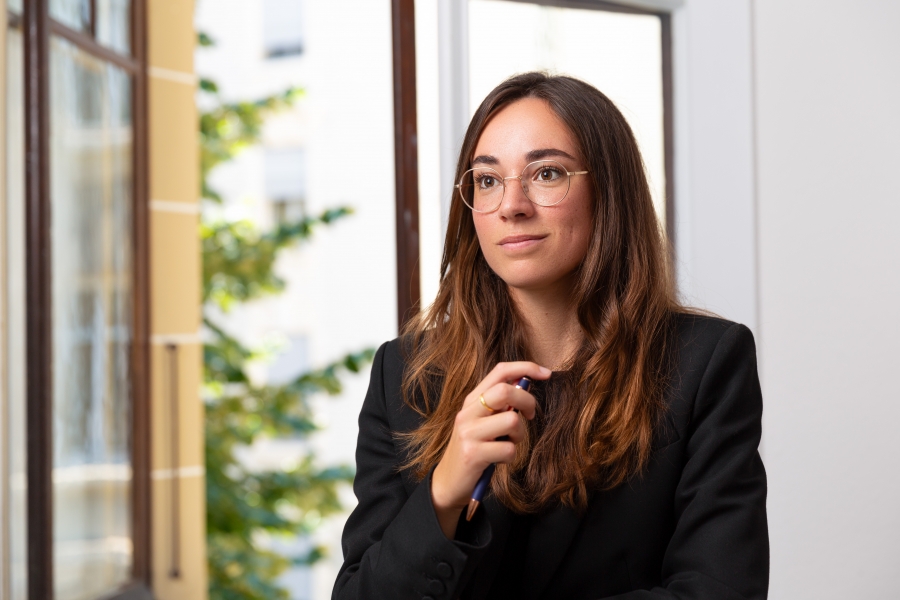 Line Hasler is a trainee lawyer whose main area of practice is litigation.
Parallel to her studies, Line Hasler had the opportunity to work as a legal assistant.
Upon completing her law studies at the Universities of Lausanne and Zurich, Line Hasler took up a position at the General Secretariat of the Federal Department of Economic Affairs, Education and Research (GS-EAER) as a legal intern in the "Law and Information Protection" division. In this role, she had the opportunity to handle administrative criminal law procedures under the purview of the department and provide input on cases originating from the Federal Department of Justice and Police (FDJP).
- Trainee, Kasser Schlosser avocats (2023)
- Legal trainee, Federal Department of Economic Affairs, Education and Research (EAER)
- Legal assistant, Helvetica Avocats (2020)

- French
- English
- German

- Universities of Lausanne and Zurich, MLaw – magna cum laude (2022)
- University of Lausanne, BLaw (2020)