Elizaveta Senggen
Trainee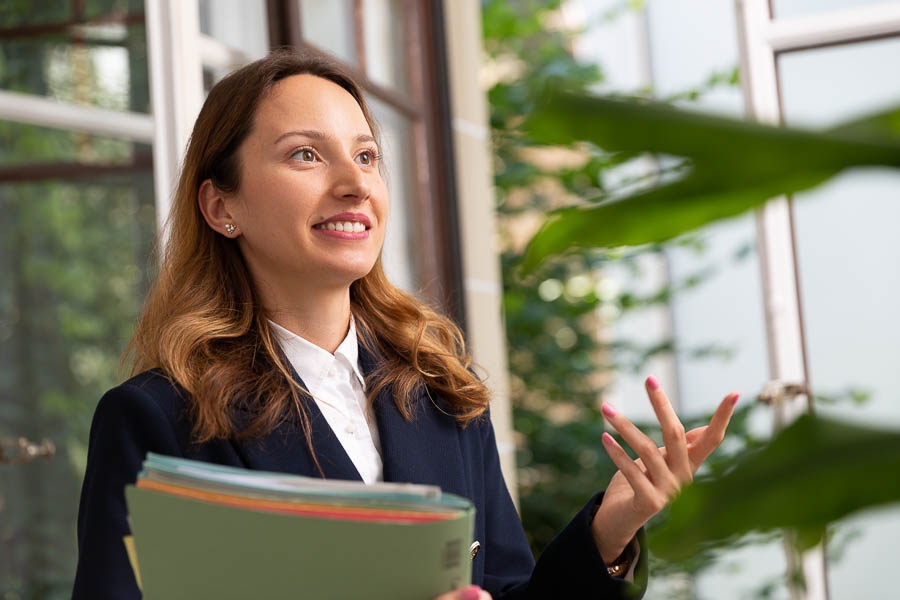 Elizaveta Senggen is a trainee lawyer and mainly develops judicial activity in all areas of the firm.
While studying Swiss law at the University of Fribourg, she worked as a lawyer in a law firm in Fribourg and Lausanne, advising mainly in the fields of commercial law, intellectual property and administrative law. She then worked for the State of Fribourg, before joining Kasser Schlosser avocats SA in 2022.
Elizaveta Senggen holds a MLaw degree in Russian law and a Master's degree in professional legal translation and interpretation from Moscow State University of Law. She has advised public authorities, media and telecommunication companies, as well as film companies in the Russian market in the field of intellectual property law.
In the past, Elizaveta Senggen has participated in the drafting of scientific articles on comparative law and legal congresses, mainly in the field of intellectual property, in the preparation of a book on the Swiss joint-stock company, including the chapter on stock exchange law, as well as in the Russian law collection on standard contracts for the use of objects of copyright and related rights.
Trainee lawyer, Kasser Schlosser Attorneys at Law SA (2022-)

Lawyer, State of Fribourg (2019-2021)

Lawyer, Swiss law firm (2012-2019)

Senior lawyer, Russian Audiovisual Production Company (2010-2011)

Lawyer, Russian law firm (2008-2010)

University of Fribourg, MLaw, European Law - cum laude (2017)

University of Freiburg, BLaw, European Law (2015)

Moscow State University of Law (MSAL), MLaw in Russian Law with distinction in International Private Law, Master's Degree in Professional Legal Translation and Interpreting - summa cum laude (2010)

Occasional courses on legal aspects for senior managers at the HES-SO Fribourg without legal background (2020-2021)

Team management / use of a cloud and data protection / COVID-19