Timothée Barghouth
Associate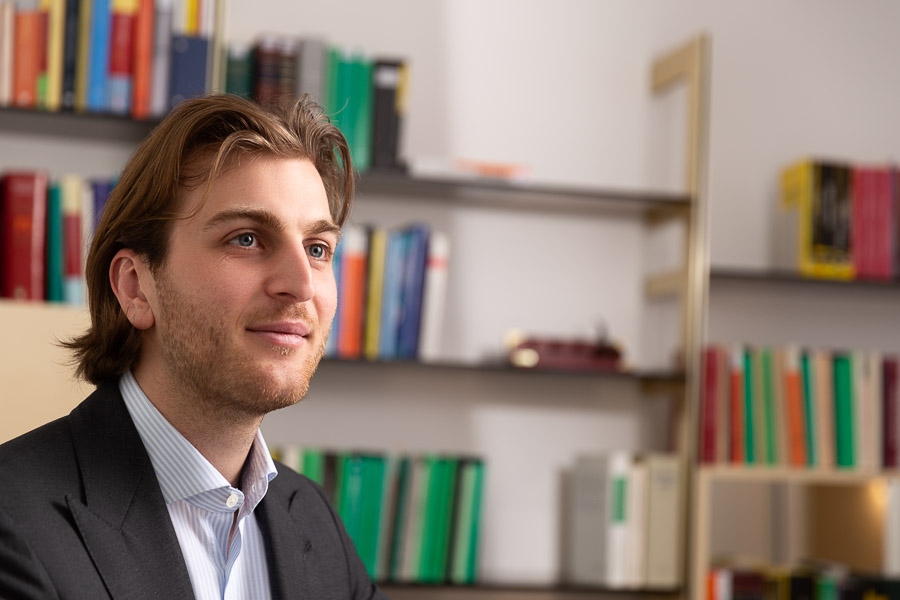 Timothée Barghouth is mainly active in intellectual property, criminal law and contractual matters.
In addition to his academic career, Timothée Barghouth worked for two years in a start-up that he co-founded and which distinguished itself as one of the three finalists of the Swiss Startups Awards in 2015. After this experience, Timothée Barghouth worked for six month at the Swiss Federal Institute of Intellectual Property, before starting an internship at the firm Kasser Schlosser Attorneys at Law.
He has been working there as an associate since 2019.
With a strong entrepreneurial drive, Timothée Barghouth strives to take a practical approach, focusing on the legal strategy that will make the most sense from an economic perspective. In this spirit, he particularly appreciates being able to intervene early in the life of the projects presented to him, offering comprehensive advice on both the protection of the project's assets and its business model.
Main areas of practice

Associate, Kasser Schlosser Attorneys at Law (2019-)
Trainee, Kasser Schlosser Attorneys at Law  (2017-2019)
Legal intern, Federal Institute of Intellectual Property (2016-2017)
Co-founder, Sqeedtime, LaForge EPFL (2014-2016) - Finalist Carrrefour des Créateurs 2014, 1st Round Venture Kick 2015, Finalist Swiss Startups Awards 2015
Student assistant in Entrepreneurship, HEC Lausanne, University of Lausanne (2015)
Head of the Concours START and lawyer, START Lausanne (2014-2015)

Commission de la propriété intellectuelle et droit de la concurrence de l'Ordre des avocats vaudois (2019-)
Association romande de propriété intellectuelle (AROPI) (2019-)

Admission to the bar (2019)
University of Lausanne, MLaw - magna cum laude (2016)
Faculty of Business and Economics (HEC Lausanne) - Business Model, Design and Innovation (2015)
Universities of Lausanne et Zurich, BLaw - magna cum laude (2014)

Droit d'auteur - survol des spécificités dans le domaine des médias (photos, textes, vidéos et réseaux sociaux) - cas et exemples tirés de la pratique
Workshop "Droit des médias" organisé par Keystone-ATS
9 novembre 2022, Lausanne

Round Table Legal
Workshop organisé par Pangaea X
3 juillet 2022, Impact Hub Lausanne

Droit d'auteur - survol des spécificités dans le domaine des médias (photos, textes, vidéos et réseaux sociaux) - cas et exemples tirés de la pratique
Workshop en ligne organisé par Keystone-ATS et présenté aux côtés de Ralph Schlosser
11 novembre 2021, Lausanne

Protection des photographies non individuelles
Coauteur : Ralph Schlosser
In Le droit d'auteur révisé, Anne Laure Bandle (éd.)
Genève 2021