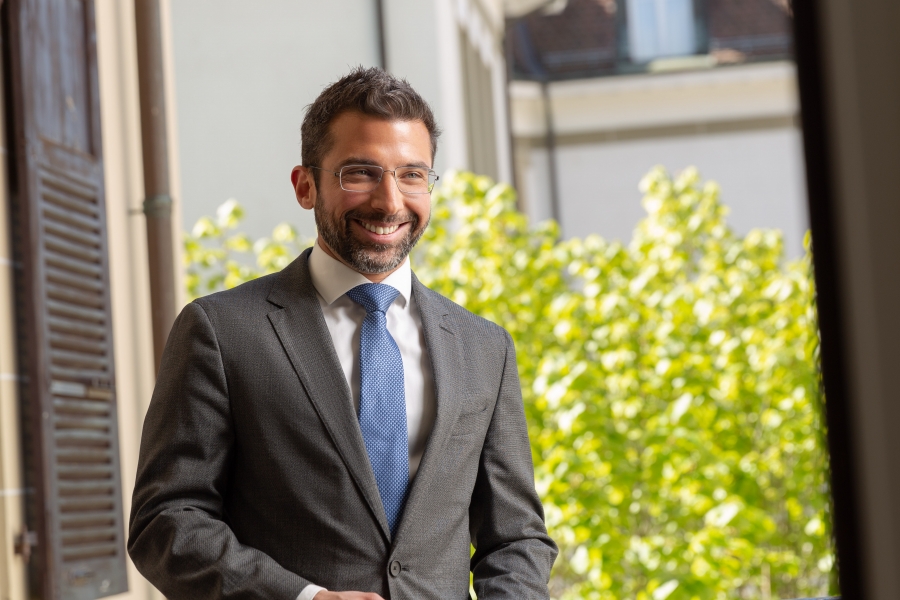 Practicing as a lawyer since 2014, Sandeep Pai is mainly active in labour law, in its most varied aspects (private relations and public service; advice and drafting of documents such as employment contracts, personnel regulations, HR monitoring, letters of dismissal, termination agreements, etc.).
His second main field of activity is criminal law.
Sandeep Pai is a Certified Specialist SBA in labour law and holds a CAS in criminal magistracy. He also regularly acts as a Prosecutor for the Swiss Military Justice and as Vice-President of the Labour Court of the East Vaud district.
Sandeep Pai regularly intervenes as an external investigator, on behalf of private and public employers, for example in the presence of suspected criminal offences, mobbing or infringements of personality. In this capacity, he undertakes the necessary investigative actions to establish a factual situation that allows a decision to be made and draws up a summary report, containing recommendations on the measures to be taken, if requested. Sandeep Pai also regularly acts as a lawyer for the persons involved in the investigation proceedings, including as a defendant's advocate.
Sandeep Pai assists individuals, companies as well as public authorities. His activity is aimed at judicial and extrajudicial representation in case of litigation, as well as preventive advice beforehand.
Bilingual, he practices in French and English.
Main areas of practice

Associate, Kasser Schlosser avocats SA (2022-)

Partner, Legalex Avocats (2019-2022)

Associate, Kasser Schlosser avocats SA (2017-2019)

Vice President, Tribunal de prud'hommes de l'Est vaudois (2017-)

Military auditor (prosecutor), Swiss Military Justice (2017-)

Reference clerk, Chambre patrimoniale cantonale vaudoise (2016-2017)

Military Examining Magistrate, Justice militaire suisse (2013-2016)

Associate, CBWM & Associés (2014-2016)

Trainee, CBWM & Associés (2012-2014)

Clerk, Ministère public de La côte (2009-2012)

Specialization SBA in Labour Law (2022)
Admission to the bar (2014)

HES SO, Ecole romande de la magistrature pénale, CAS pour la magistrature pénale (2012)

University of Lausanne, MLaw – magna cum laude (2009)

University of Lausanne, BLaw (2006)